San Jose, California. October 2021. Wazuh has signed a partnership agreement with Cyber Defense International LLC, a cybersecurity service provider based in Dekalb County, Georgia, USA. Wazuh joins forces with a reputable company in the industry, contributing to its mission to bring the same caliber of cyber security operations and threat intelligence afforded by large banks and financial services institutions to small-to-medium businesses, education institutions, as well as state and local governments worldwide.
"Wazuh provides our security analysts with a level of visibility and flexibility that cannot be found in other SIEMs. Having Wazuh as a strategic partner enables CDI to deliver actionable information to our clients at an affordable price.", states DaMon Ross, founder and CEO of Cyber Defense International LLC.
This collaboration between the two parties unifies a best-of-breed technology and proven cybersecurity expertise to companies in need of protecting their assets without breaking the bank.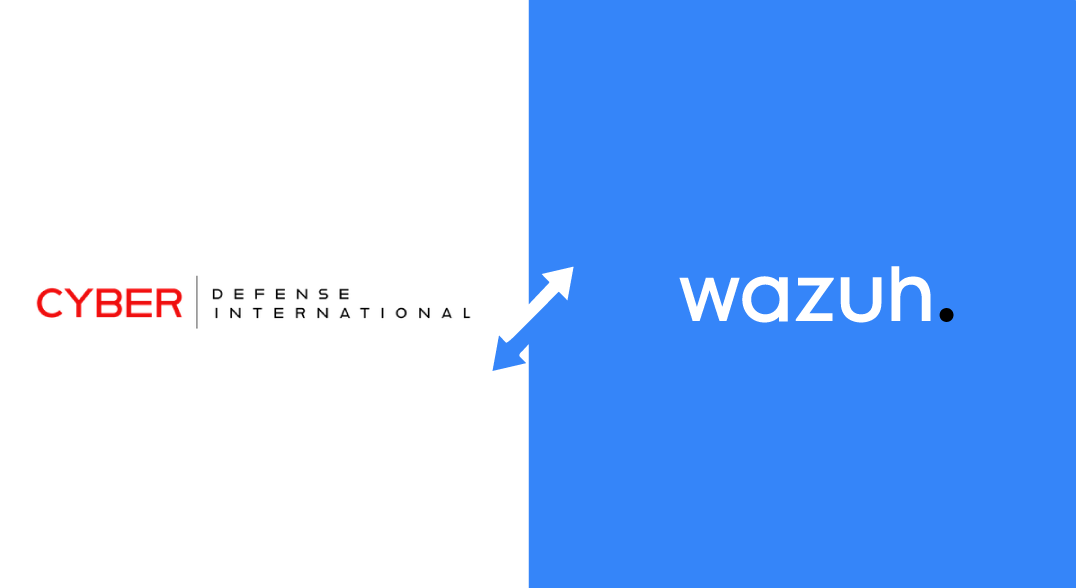 "It's an honor to be a trusted partner of CDI and to be part of their mission. I am confident that together we will offer the preferable option for organizations looking to secure their environments to the highest level and to achieve compliance objectives", said Alberto González, COO of Wazuh. "At Wazuh, our mission is to provide a high-quality, end-to-end cybersecurity solution suitable for all users and businesses, and I trust that this partnership with Cyber Defense International LCC is one more step in this direction."
If you want to find out more about CDI, please visit their official website, and for more information on Wazuh Partnerships, please visit our partners page.