San Jose, California, February 2022. Wazuh announces partnership with Infoprive, an information security group of companies that provide end-to-end cybersecurity services to SMEs and large companies.
"We trust in Wazuh because it is seamless to deploy, sturdy, and with high detection capabilities. It is also efficient in responding to malicious activities. We are glad to be partners with Wazuh, as this will bring our clients more trust and confidence in our ability to monitor and protect their digital estate", said Gbolabo Awelewa, CTO at Infoprive.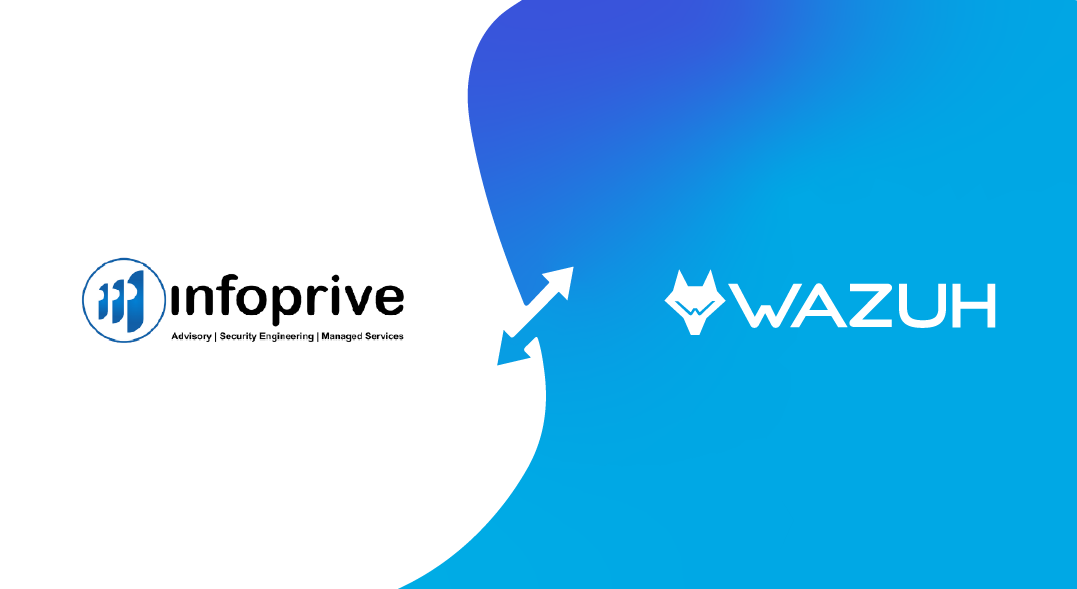 Headquartered in Lagos, Nigeria, and present on three continents, Infoprive delivers a wide range of services to sub-Saharan Africa. These services include cybersecurity consulting, security engineering, and managed security services.
"Infoprive is a trusted security advisor in the cybersecurity industry and is recognized as a trusted security advisor among its customers. We are honored that such a committed and reliable cybersecurity service as Infoprive trusts Wazuh", states Alberto González, COO at Wazuh.
If you want to find out more about Infoprive, please visit their official website, and for more information on Wazuh partnership programs, please visit our partners' page