San Jose, California, October 2021. We are pleased to announce a new partnership between Trusted Defense and Wazuh. Trusted Defense is a local Saudi company that provides a wide range of managed security services to private and government entities, principally in Saudi Arabia and the Middle East. Its services include everything from log collection and analysis to customized use cases and dashboards.
"We decided to partner with Wazuh for two main reasons: on the one hand, we could have all the SOC tools in a single platform, combining SIEM, VM, FIM, EDR, and compliance. On the other hand, Wazuh allows us to optimize the resources of L1 SOC analysts by reducing the time of operations and monitoring", states Mohanad Alnajidi, director of Managed Security Services at Trusted Defense.
Through this alliance, Wazuh and Trusted Defense will work together to offer a complete, reliable, and efficient cybersecurity solution, ensuring the protection of the organizations and entities they serve.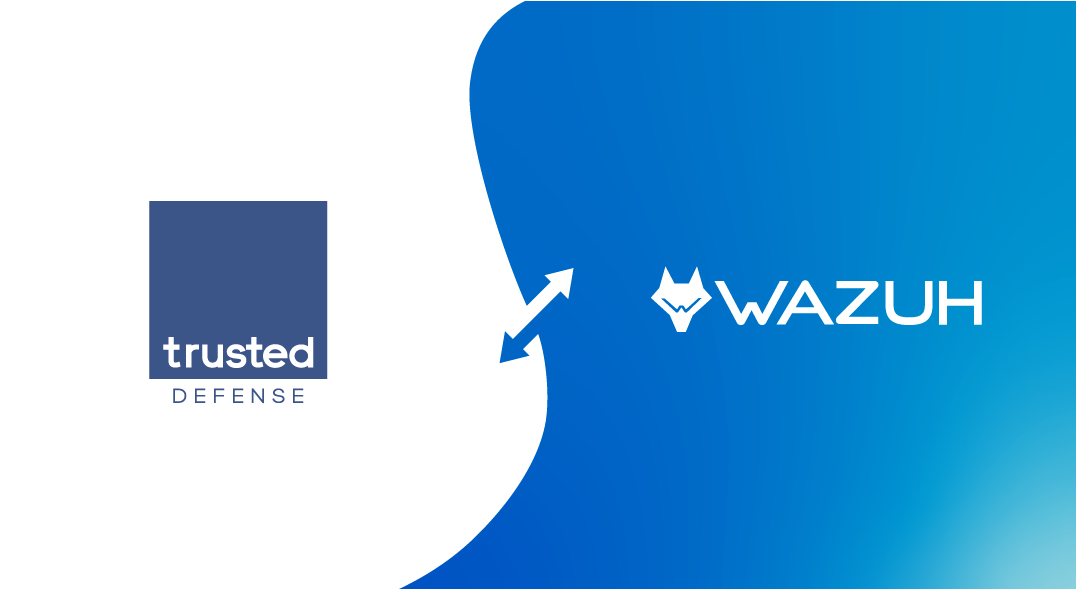 "The modularity and flexibility of the Wazuh platform and its capabilities allow our partners to use Wazuh as a centralized security platform or as a complement to others solutions.", states Santiago Bassett, CEO and co-founder of Wazuh. "It makes us feel especially proud that Trusted Defense chose Wazuh and decided to expand its portfolio by including our solution. Our team works tirelessly to make Wazuh the most complete cybersecurity solution, and we are truly grateful for the trust and support of our partners."
If you want to find out more about Trusted Defense, please visit their official website, and for more information on Wazuh Partnerships, please visit our partners' page.