We are thrilled to announce our SOC 2 Type 2 Compliance & Certification as part of our ongoing commitment to providing the highest level of security assurance.
An independent auditor conducted a comprehensive year-long audit of our servers and systems, including the Wazuh Cloud service. They verified that our information security practices, policies, procedures, and operations meet rigorous SOC 2 standards.
What is SOC 2 Type 2 Compliance?
Developed by the American Institute of CPAs (AICPA), SOC 2 defines criteria for evaluating how well a company manages customer data and ensuring a set of security controls are in place.
The System and Organization Controls or "SOC" 2 Report addresses an organization's controls against the AICPA's Trust Services Criteria. The SOC 2 Type 2 Report focuses on management's description of a service organization system and the suitability of the design and operating effectiveness of controls.
Why is this milestone important to Wazuh?
As a trusted cybersecurity company and Software as a Service (SaaS) provider, we continuously aim to meet industry standards and exceed customer expectations. We strive to deliver security controls that are effective at protecting and defending customer data.
Wazuh has completed its SOC 2 Type 2 Certification on the following Trust Service Criteria: security, confidentiality, and availability.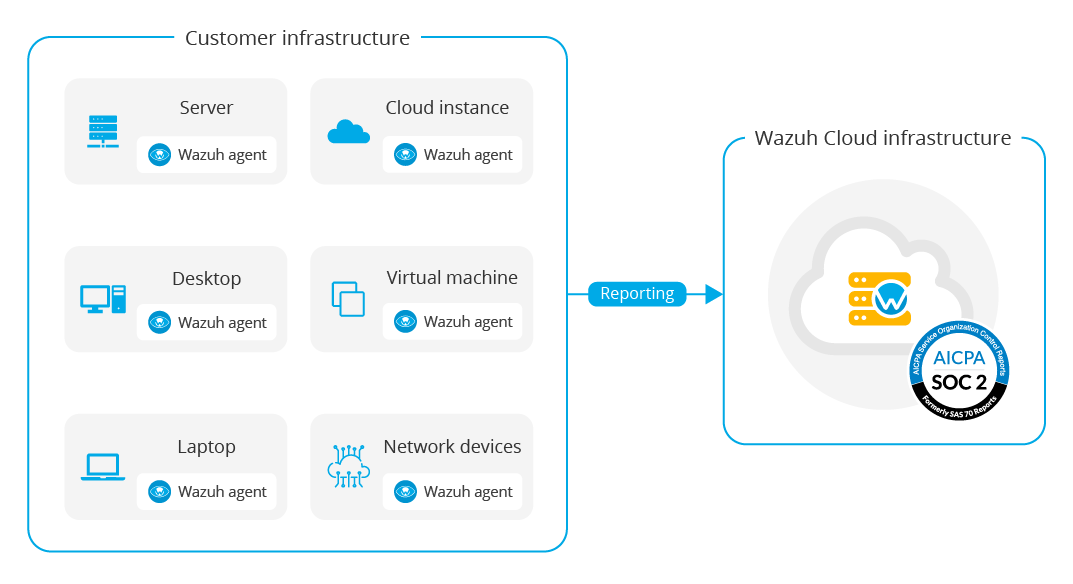 With this achievement, Wazuh continues to confirm its commitment to the highest standards of data protection. The Wazuh Cloud service was already validated as PCI DSS Level 1 Service Provider compliant. The new milestone we have achieved is proof that we keep on working to provide a world-class open source security service.
If you need further information about our certifications and compliance with industry standards, do not hesitate to contact us. You can also join our Slack Channel and our mailing list where our team and others community users will help you as soon as possible.