The Open Source
Security Platform
Unified XDR and SIEM protection
for endpoints
and cloud workloads.
Endpoint and Cloud Workload Protection
Wazuh unifies historically separate functions into a single agent and platform architecture.
Protection is provided for public clouds, private clouds, and on-premise data centers.
XDR and SIEM
Active XDR protection
from modern threats
Wazuh provides analysts real-time correlation and context. Active responses are granular, encompassing on-device remediation so endpoints are kept clean and operational.
Learn more about XDR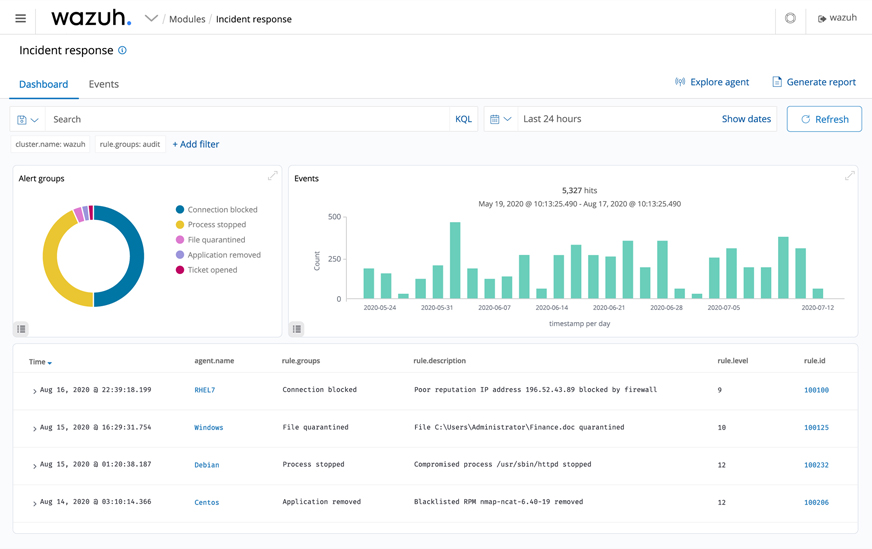 A comprehensive
SIEM solution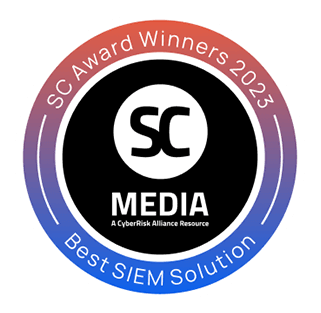 The Wazuh Security Information and Event Management (SIEM) solution provides monitoring, detection, and alerting of security events and incidents.
Learn more about SIEM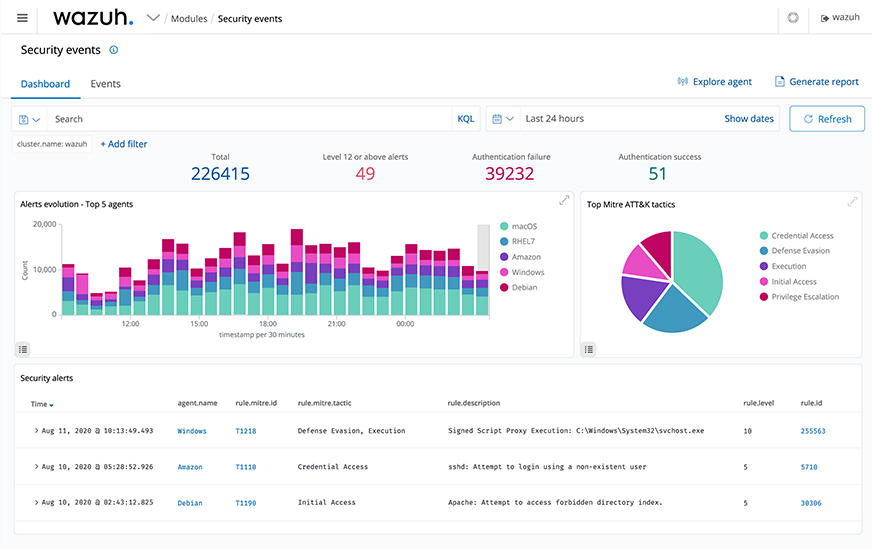 Explore the potential of
Wazuh Cloud
The Wazuh Cloud service offers managed, ready-to-use, and highly scalable cloud environments for security monitoring and endpoint protection.
Start your free trial
Why everyone open source
Flexible, scalable, no vendor lock-in, and no license cost.
Free community support and trusted by thousands of enterprise users.
Join our community
The world's most widely used open source security solution
15+ Million
Protected endpoints
100+ Thousand
Enterprise users
20+ Million
Downloads per year
What our customers say about us Learn more about Wazuh
Wazuh is commercially free and uses the open source approach to security, which allows for transparency, flexibility, constant improvement, and free community support. Wazuh as an open source platform undergoes rapid development of capabilities, provides comprehensive documentation, and encourages high user engagement.
The Wazuh development team improves the platform's core capabilities, and there are internal processes that test and audit the solution. Users are encouraged to suggest and contribute to functional modules and code. The Wazuh quality assurance team tests all features suggested by users to ensure that they meet our guidelines and code standards before they are merged and distributed in an official release. Additionally, users can adopt the Wazuh source code and modify it depending on their needs.
The open source nature of Wazuh allows for easy integration with other third-party APIs and security monitoring solutions. Depending on the integration, Wazuh can be a subscriber of security telemetry or a source of analyzed security data. Some common integration use cases are with VirusTotal, Shuffle, TheHive, and PagerDuty.
In addition to the continuous development and improvement of Wazuh, the development team provides proper documentation to help users interact with the solution. Our documentation contains step-by-step guidance on the deployment and usage of Wazuh. We release weekly blog posts that showcase different Wazuh use cases and integrations for threat detection and response.
Wazuh users have access to multiple community channels where they can interact with the product developers. These channels are made up of Wazuh internal developers, users, and contributors; they provide quick-response technical support and engage with users discussing the platform. Find some of the communities on Slack, GitHub, Reddit, Discord, Google Groups, and Twitter.
Need more information?
Our team will contact you soon.