San Jose, California, April 2023. We are pleased to announce that Cytech Ventures LCC has signed a partnership agreement with Wazuh. Cytech Ventures LCC is a group company of CySecurity Corp (US-based OEM), making Darwis products.
Cytech Ventures LCC is a global cyber consulting company integrating cybersecurity products like Darwis honeypot and Darwis threat intel API and XDR. It is specialized in vulnerability assessment, penetration testing, bug bounties, and finding blockchain vulnerabilities.
"We are very excited to partner with Wazuh. Integrating our solution with Wazuh makes our customers more secure as we become a one-stop solution for cyber security. We use Wazuh for managing security in customer places for compliance requirements like HIPPA and PCI DSS. We also incorporated file integrity monitoring (FIM) with our threat intel API to safeguard customers from malware while implementing web shell detection to protect and monitor customer web portals," commented Jeyaraman Prasanna, CEO at Cytech Ventures LCC.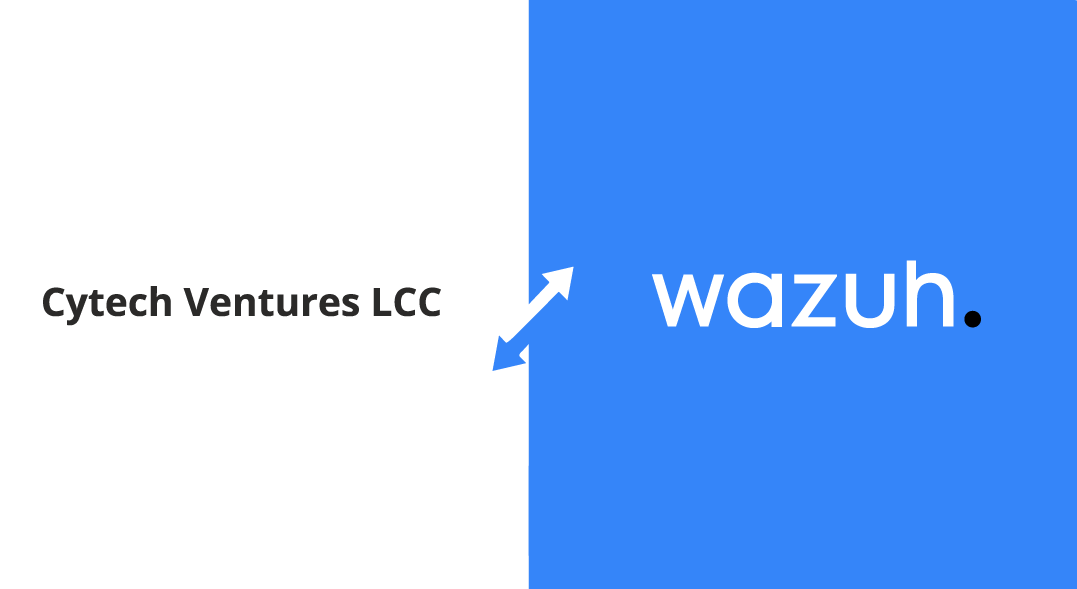 CySecurity Corp owns APT Cloud Scan and Web Search, Data breach, and Dark web Monitoring. These dedicated SaaS solutions are effectively running in hundreds of companies in the BFSI (Banking Finance Services and Insurances) sector across multiple countries.
APT Cloud Scan comprises vulnerability monitoring, fake mobile app monitoring, and surface area monitoring security services. Vulnerability monitoring provides a security scan of web portals and IP addresses. Fake mobile app monitoring finds fake apps using AI/ML. Finally, Surface area monitoring provides anti-phish and anti-malware monitoring services, automated daily scans, and report generation.
"We are thrilled to have signed this new partnership with Cytech Ventures LCC. It is good to see that they benefit from our platform by managing security at their customers' sites to meet compliance requirements and integrating FIM with their threat intelligence API," remarked Alberto Gonzalez, COO at Wazuh.
If you want to learn more about Cytech Ventures LCC, please visit its official website. For more information on Wazuh Partnerships, please visit our partners' page.