San Jose, California, April 2023. We are pleased to announce that Infopercept has signed a partnership agreement with Wazuh. Infopercept is a fast-growing Indian end-to-end cybersecurity company that provides services in the United States, Europe, and India.
Infopercept supplies cybersecurity services such as detection, response, and security compliance. Its platform, Invinsense, integrates tools like SIEM, SOAR, XDR, deception, offensive security, and compliance tools. Its cybersecurity and MDR services also include respective teams of experts, which help organizations to carry out cybersecurity operations 24×7.
"Wazuh is an integral part of our defensive security within Invinsense. It is the soul of our XDR capabilities. We are working to enhance Invinsense with case management, orchestration, and automation, and Wazuh will be the heart of this enhancement. We consider Wazuh our strategic technology partner, which has helped us build Invinsense," commented Jaydeep Ruparelia, CEO and Co-founder at Infopercept.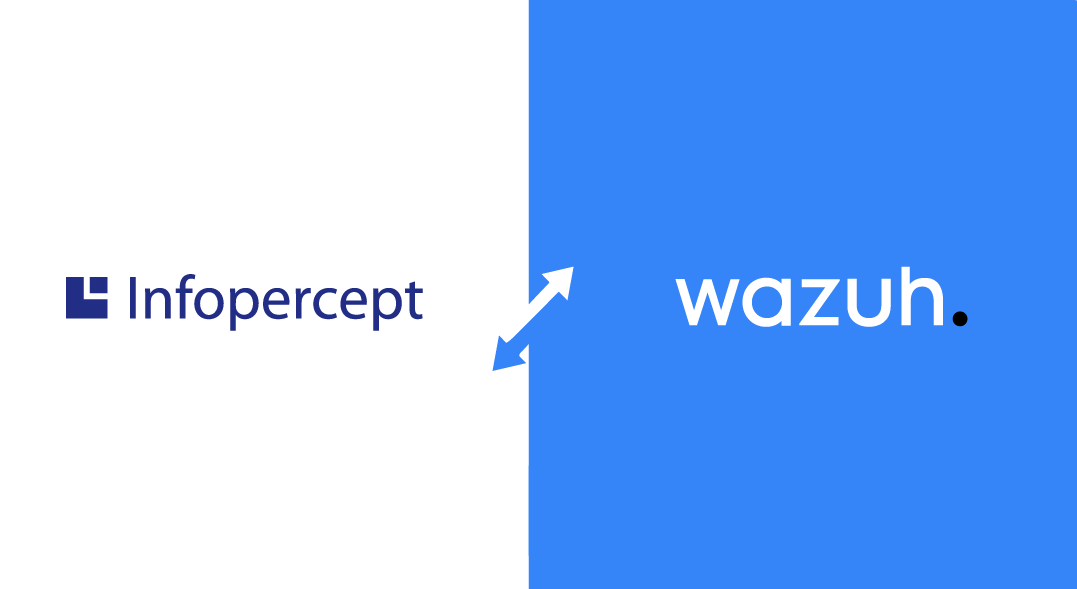 Infopercept works in sectors such as banking, financial services, insurance, IT companies, travel and transportation, government, the public sector, and healthcare. They have customers of all sizes and geographies on their cloud-based Invinsense platform. The infopercept team is well-versed in Wazuh technology and is able to provide end-to-end defensive security to its clients.
"We are happy to have signed this new partnership with Infopercept. They have a great team, passionate about helping their customers achieve business success. They also carry a remarkable global vision in which they work daily with values such as efficiency and enthusiasm," remarked Alberto Gonzalez, COO at Wazuh.
If you want to learn more about Infopercept, please visit its official website. For more information on Wazuh Partnerships, please visit our partners' page.