Madrid, Spain, February 2023. Libertia IT is proud to announce its strategic partnership with Wazuh. With over two decades of experience in the IT industry and specializing in providing security solutions, Libertia has partnered with Wazuh to strengthen its security services and boost its portfolio services.
Libertia aims to protect its clients by adapting to their specific environment and establishing the most appropriate measures for their security. Libertia delivers a managed security service where the client's infrastructure is monitored in real-time and performs security audits to delve into specific, concrete aspects.
In addition to cybersecurity, Libertia provides IT solutions, including digital transformation, VirtualCIO, cloud computing, virtual servers, storage, networks, and other related services. The company helps its customers to optimize their IT operations and improve their overall technology performance.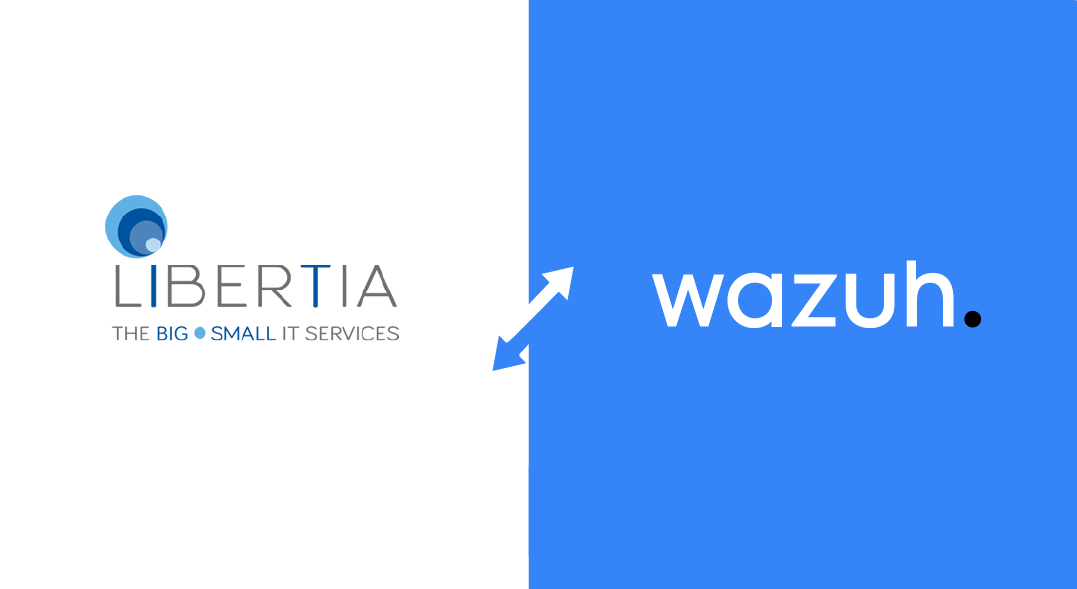 "Our partnership with Wazuh is a major step forward for Libertia IT," said Luis Morcillo, CEO of Libertia IT. "We are now able to offer our customers a level of protection and affordability that was previously unavailable. This partnership is the result of our commitment to providing the highest quality cybersecurity solutions on the market, and we are confident that our customers will benefit greatly from this partnership."
Libertia enhances its suite of security solutions with this partnership, providing better visibility, optimized incident response, advanced threat detection and response support, alignment with security compliance standards, protection of sensitive data, and minimization of cyber risks. Consequently, Libertia's customers can strengthen their overall security posture with a fully managed security-as-a-service.
"We are delighted with Libertia IT and its customers benefiting from this partnership. We are thrilled that such an experienced and trusted company teamed up with Wazuh as a partner to strengthen its security platform," states Alberto Gonzalez, COO at Wazuh.
If you want to learn more about Libertia IT, please visit its official website. For more information on Wazuh Partnerships, please visit our partners' page.