San Jose, California, December 2022. We are glad to announce that NE Brasil has signed a partnership agreement with Wazuh. NE Brasil's mission is to provide clients of all sizes and industries with custom monitoring and security services.
Since 2014, NE Brasil has been delivering automated processes in the area of information technology. They have been increasing environment availability, observability, and confirmability through the implementation of solutions designed to meet the client's business model, independently of their size, business segment, or location.
NE Brasil is able to assist 24×7 with support, analysis, and consulting in both English and Portuguese. NE Brasil's purpose is to combine their experience and insight to increase the IT asset value by actively helping identify targets and expand the usage of the results for each project.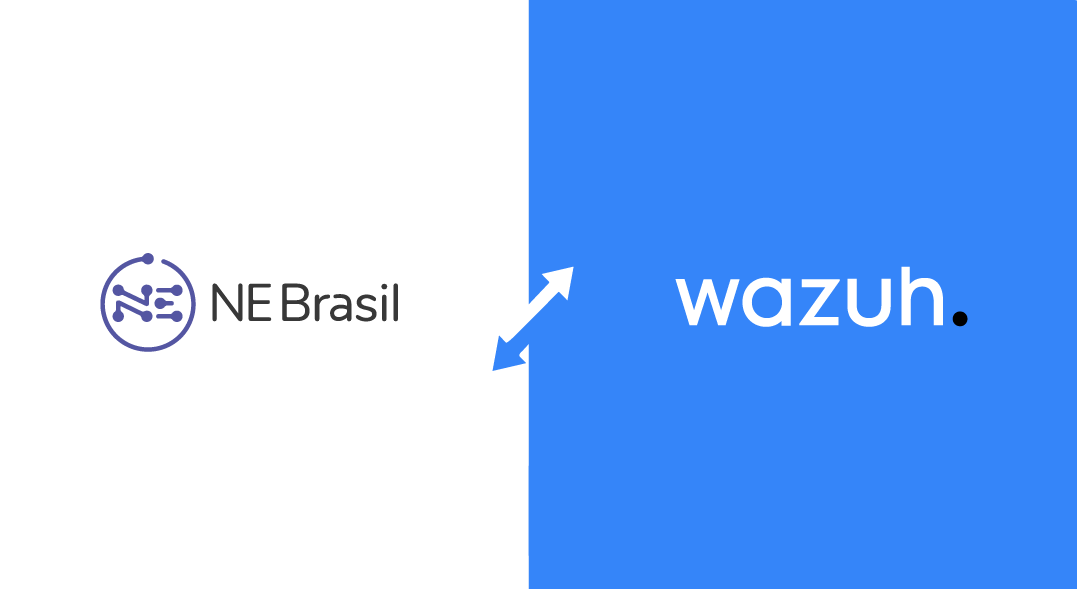 "Onboarding Wazuh is an excellent opportunity to work with a modern open-source tool while being able to count on a solid support team. Many eye-opening features, such as setup-ready integrations for several other platforms and systems, captured our attention," commented Rodrigo Menchio, CEO at NE Brasil.
"Besides, we greatly enjoyed the array of options of templates for displaying dashboards which are also easy to navigate and tune in from maps to graphs and tables in different formats. The source's transparency and the documentation's reliability also played a significant role in the decision to partner with Wazuh," added Ramiro F. Ferrão, IT Analyst at NE Brasil.
Over the years of NE Brasil's operation, the company has gathered experience supporting a broad spectrum of businesses, from small to big companies. Their portfolio comprises a broad vertical market, including segments such as telecom, energy plants, retail, automotive rentals, etc.
"We are pleased to have NE Brasil as a new partner. We are happy to know that they are satisfied with our support team and with many of our platform features, such as setup-ready integrations available for several other platforms and systems," states Alberto Gonzalez, COO at Wazuh.
If you want to learn more about NE Brasil, please visit its official website. For more information on Wazuh Partnerships, please visit our partners' page.