San Jose, California, August 2022. We are pleased to announce that Wazuh has signed a partnership agreement with BLOKWORX, a trusted and proven security partner that provides its customers with managed security solutions to prevent cyber threats.
BLOKWORX is focused on security, reliability, and positive user experience. This company relies on a team that leverages its expertise with extensive research and testing; alignment with vendors, partners, and clients; and the experience of thousands of managed and monitored nodes. These are supported by a mature delivery model built on years of operational experience.
"Most IT Managed Service Providers can't keep up with all the security options and threats that come at their clients on their own. BLOKWORX simplifies security solutions and constantly prevents cyber threats before they become catastrophic events so MSPs can protect their clients, reduce their risks, and have peace of mind growing their business, with a trusted and proven security partner watching their backs. We Defend. We Protect. You Grow." states Robert Boles, founder & president of BLOKWORX.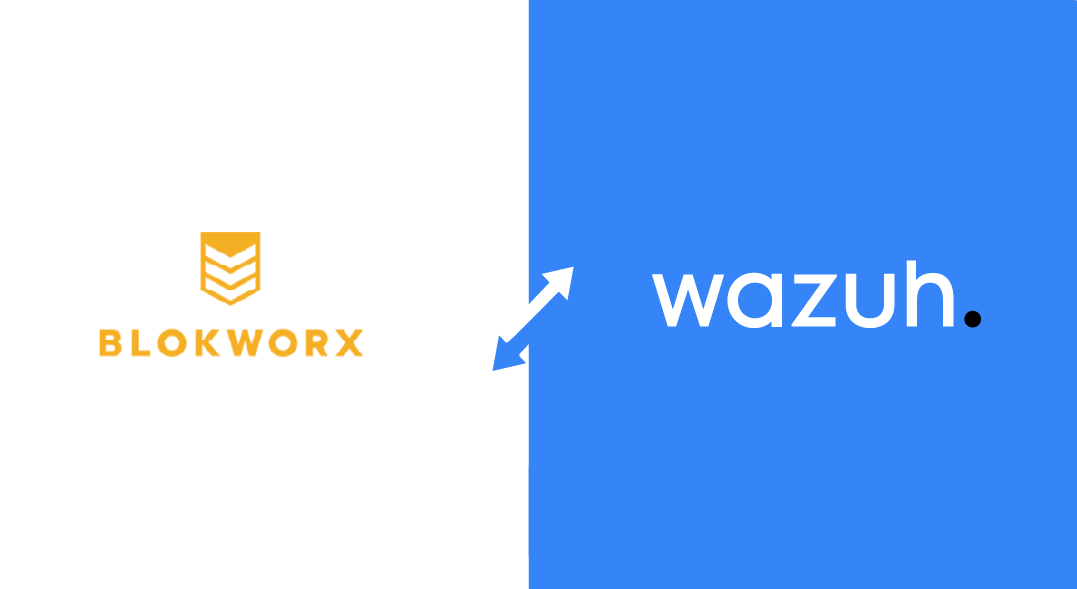 Wazuh allows BLOKWORX to provide an additional dimension of data for their SOC team by leveraging Wazuh agents on the endpoints. They are not only taking advantage of security log data but also leveraging the vulnerability, integrity, and compliance modules.
"BLOKWORX is a team of IT cybersecurity experts that work exclusively with Managed Service Providers. They take care of their cybersecurity so that their customers can focus on the day-to-day IT-related tickets. We are honored that such a determined and trustworthy cybersecurity service as BLOKWORX trusts Wazuh", states Alberto Gonzalez, COO at Wazuh.
If you want to find out more about BLOKWORX, please visit their official website, and for more information on Wazuh Partnerships, please visit our partners' page.