San Jose, California, October 2022. We are pleased to announce that Scybers has signed a partnership agreement with Wazuh. Scybers is a global cybersecurity advisory and managed services company focused on protecting customers' digital assets worldwide.
Modern companies are rapidly moving down the path of adopting digital ways to grow and advance. Cybersecurity risks are increasing exponentially, and attacks are becoming more sophisticated. In this complex scenario, Scybers helps its clients navigate the new reality of digital risks with a bold and intelligent vision of cybersecurity.
Scybers supply end-to-end cybersecurity services for mid-market enterprises worldwide. In addition, Scybers provides advanced Managed Detect and Respond (MDR) services to companies in banking, financial services, fintech, and high-tech industries​.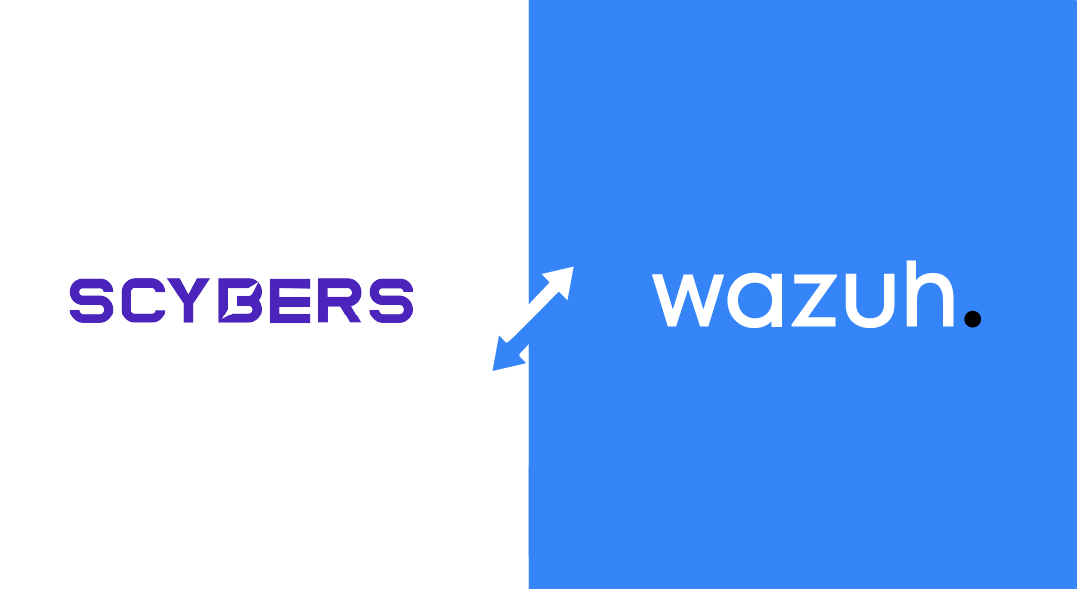 "Wazuh provides a set of advanced capabilities at an attractive price point. Wazuh security analytics, cloud monitoring, file integrity monitoring, vulnerability management, and flexible dashboarding are essential for running an effective security operations service. A partnership with Wazuh enables us to provide fully supported open source based MDR services to our clients." commented Gopalakrishnan Subramanian, Co-Founder & CDO of Scybers.
Scybers provide advisory-led managed services to help reduce security risks​ for global enterprises. Counting on deep expertise, industry-leading partners, and proven cybersecurity strategies, Scybers help their customers feel confident while securing their businesses.
"We are pleased to know that Wazuh can support Scybers with its set of capabilities, helping provide the flexible and effective security services that their customers require. It is a great privilege that such a trusted global cybersecurity company teamed up with Wazuh." states Alberto Gonzalez, COO at Wazuh.
If you want to learn more about Scybers, please visit its official website. For more information on Wazuh Partnerships, please visit our partners' page.