San Jose, California, May 2023. We are glad to announce that Security Validation has signed a partnership agreement with Wazuh. Security Validation is a Global Leader providing unparalleled managed security services to several industries.
It has become the provider of choice for managed security, with coverage in North America, South America, and Europe, from four security operations centers worldwide. Security Validation is an industry leader serving companies with up to 500 endpoints.
"Wazuh is an integral part of Security Validation's overall cybersecurity program. Our clients get the added benefit of meeting PCI Compliance requirements as Security Validation's professional security analysts monitor the customers' environment in real-time. We have been a customer of Wazuh for several years before finally becoming a partner. The product and, more importantly, the support has far exceeded that which we received from other vendors." commented David Durko, CEO of Security Validation.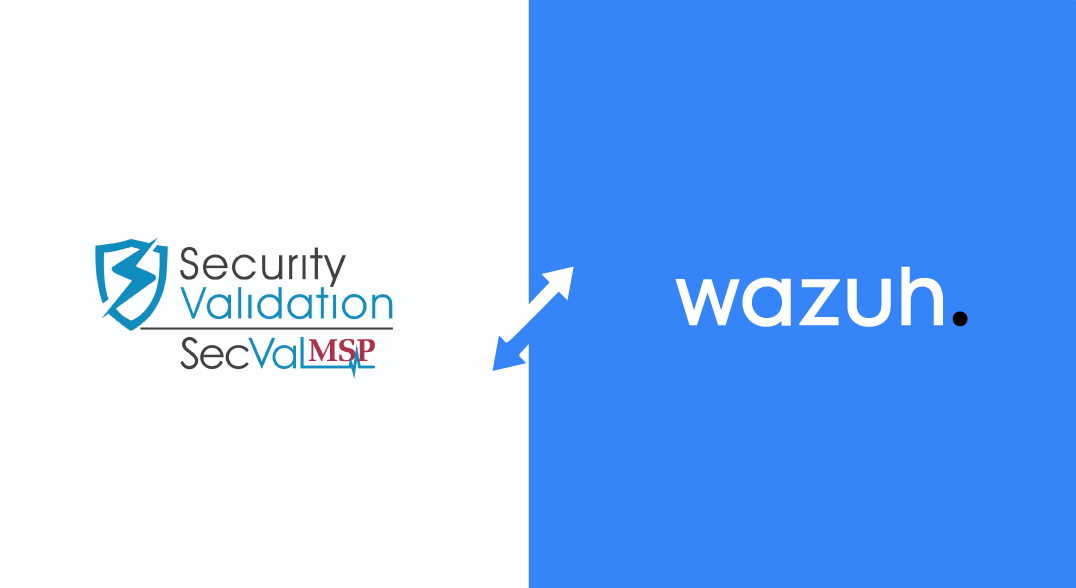 Security Validation provides managed security services to various industries, such as healthcare, oil and energy, technology, and travel. Its services cover clients in multiple countries, including but not limited to the United States, United Kingdom, Spain, Mexico, Peru, and Puerto Rico.
"We are delighted with this new partnership with such a great company as Security Validation, and we are confident that their customers will benefit from this teamwork. Security Validation provides high-quality managed security services to various industries and is a world leader in this field," stated Alberto Gonzalez, COO at Wazuh.
To learn more about Security Validation, please visit its official website. For more information on Wazuh Partnerships, please visit our partners' page.