San Jose, California, September 2022. We are pleased to announce that Wazuh has signed a partnership agreement with USX Cyber, a leading-edge cybersecurity provider that delivers SOC-as-a-Service to its customers.
USX Cyber provides small to mid-size businesses with 24×7 dynamic defense that offers world-class Extended/Managed Detection and Response (X/MDR) cybersecurity services. These can be scaled to meet their clients' budgetary and protection requirements. USX Cyber protects businesses in the cloud, on-prem, and in any technological environment, no matter where they do business.
"USX Cyber provides Extended and Managed Detection and Response (X/MDR) services to small and medium-sized businesses in the U.S., with specialized services tailored for education, government, and professional services verticals," states Rod Volz from USX Cyber.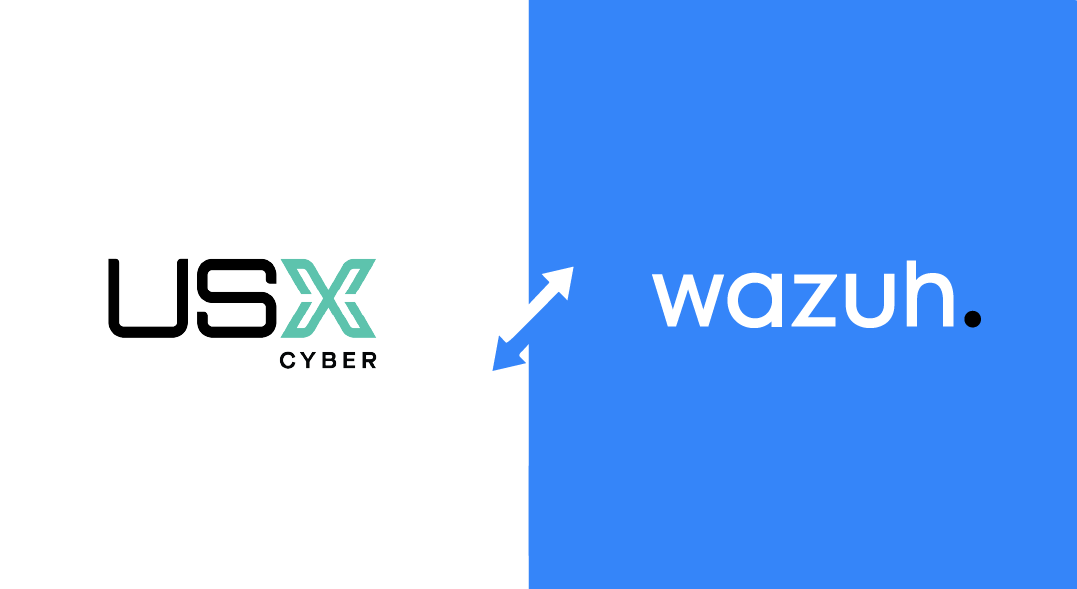 USX Cyber trusts Wazuh and thinks it is the best open source technology available for endpoint monitoring. Wazuh allows them to offer a complete solution to their customers, mainly in the areas of extended detection and active response.
Rod Volz adds: "Wazuh emerging new technology provides innovative, affordable, flexible, and potent active response capabilities that we have seamlessly integrated into our SOC-as-a-Service platform. Wazuh technology allows us to underpin our market leadership position by providing Extended and Managed Detection and Response (X/MDR) services to all our customers in the U.S. Wazuh helps put the dynamic in our Dynamic Defense."
"Wazuh is pleased to receive USX Cyber as a partner. For us, as an open source project, cybersecurity should be available to all users and companies with an easy approach and in an affordable way", states Alberto Gonzalez, COO at Wazuh.
If you want to learn more about USX Cyber, please visit their official website, and for more information on Wazuh Partnerships, please visit our partners' page.